About us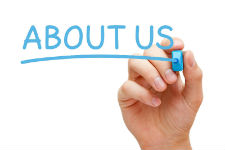 RFID Solutions Plus Inc. and RFIDealerlot.com are part of our incorporation Critical Asset Tracking Inc.
RFID Solutions Plus is certified with CompTIA+, ISCEA's RFIDSCM and professionally trained by several of the industry's leading Radio Frequency Identification (RFID) manufacturers and service providers. RFID Solutions Plus offers world-class total-solution business process consulting and RFID system integration to help your company adopt productive methods of asset tracking.
We specialize with industry proven high-tech products and custom software applications.
We work closely with all of our clients to deliver unique and innovative solutions.
We design innovative solutions to maximize company performance and achieve unsurpassed results in productivity improvement.
We provide high quality turnkey solutions that will easily integrate with existing IT systems.
We ensure immediate value and benefits with a quick ROI.
Company background
Inspired by the strong potential of emerging RFID and GPS tracking technologies Critical Asset Tracking was founded in Edmonton, Alberta, Canada.
Combining 15 years of business and technical expertise acquired through Mechanical Engineering, Electronics Engineering, Computer Programming, and Technology Management, Critical Asset Tracking began its venture by working through over 700 hours of research and development for an industrial based asset tracking solution. Keen on delivering clients with the most innovative and creative strategy for cost-effective asset management, Critical Asset Tracking proposed an award winning RFID solution and continues to offer its newest innovative solutions to companies across Western Canada.
Each Critical Asset Tracking solution enhances workplace safety, organizational productivity, and provides significant savings.
About how we work
Investigate
Critical Asset Tracking's RFID experts conduct comprehensive on-site assessments to investigate the technical, financial, and operational aspects of RFID implementation. We analyze the working environment for radio frequency interference and existing inventory management systems in order to effectively integrate RFID technology into your company's existing IT infrastructure. Upon investigation, we will propose the best solution and provide clear information with a specifications sheet and an estimated quote from pilot to full-scale deployment.
Implement
Once the proposed design has been evaluated, refurbished, and approved, Critical Asset Tracking will manage each project and integrate the full RFID system successfully to completion. Our customized training modules and ongoing customer support help introduce your employees to the new technology and allow them to easily adapt to a highly productive asset management system.
Innovate
The Critical Asset Tracking business strategy is focused on innovation and continuous improvement. We value our customer relationships and continually seek the best and most innovative technologies, providing efficient and cost-effective solutions to Western Canada's industries.
Learn more about us by filling out our contact form.
General information